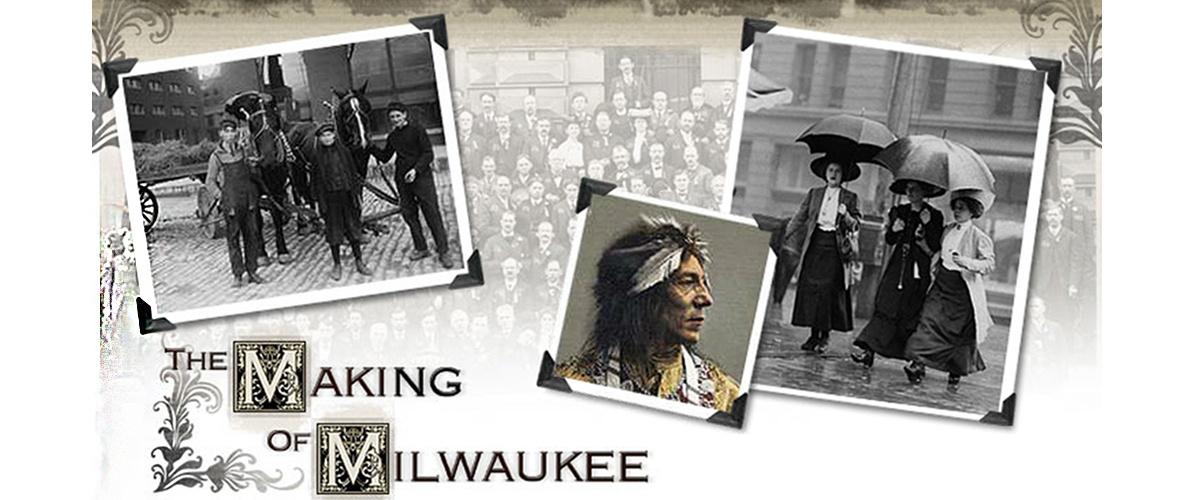 The Making of Milwaukee is a five hour, high definition video series that explores the intriguing people who came to live beside Lake Michigan: their politics, their triumphs, and tragedies, their work, and play. From civic saints to scoundrels, industrialists to Socialists, Potawatomi to Hmong, The Making of Milwaukee tells the story of our city.
To purchase the DVD set of The Making of Milwaukee click
here
or call 262-781-4998.
Do you have questions? Would you like an in-school presentation? If so, click here to contact the
Making of Milwaukee Curriculum Team.
Funding for the original curriculum and web activities provided by The Faye McBeath Foundation, Koeppen-Gerlach Foundation, and The Penworthy Company.
Funding for The Next Chapter curriculum provided by The Herzfeld Foundation
Attention Educators
Enliven your classrooms with The Making of Milwaukee curricula. These flexible, innovative curricula are clearly focused on content activities for Grades 1-12.
Film Series - Teachers Only
Access is available through your school district curriculum office. To apply for this code, districts should contact the curriculum team.