Postponed concert information will be provided as it becomes available.
Our utmost concern is for the well-being and safety of our community and our employees. Please reach out to Milwaukee PBS with questions.
Mittens and More 2020
Due to COVID-19 and in an effort to keep all of those involved in the annual drive safe, Milwaukee PBS decided not to hold the charitable campaign this year. The station has high hopes that the virus will be under control and we'll be back to keeping hearts, heads and hands warm again next year.
In the meantime
If you have items to donate, please click here for a to the list of agencies still in need of donations.
Thank you for participating in Mittens and More and for helping our community.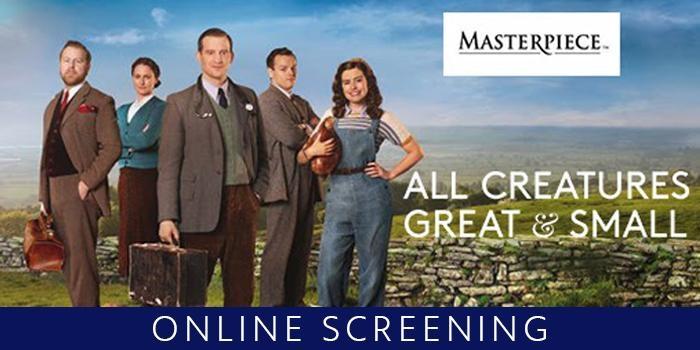 2:00-3:00 PM Via Zoom
We're starting Masterpiece's 50th Anniversary celebration a little early! Masterpiece and PBS are holding a national virtual screening of All Creatures Great and Small and you can join the sneak peek of episode one, followed by a Q&A with the cast and producers of the series.

Registration is limited and this event is for U.S.-based viewers only. Once registered, you will receive a unique, nontransferable link for the virtual event via email.

To The Manor Born returns next summer to explore Highclere Castle…
Hampton Court Palace…
Windsor Castle…
and Port Isaac, the home of Doc Martin

For more information,
call Transcendent Travel at 866-654-7508
Milwaukee PBS Tickets are SOLD OUT