Milwaukee PBS at 65: Looking Back & Moving Forward
MATC Create Gallery
Milwaukee PBS invites you to celebrate its 65th anniversary with a special interactive exhibit, Milwaukee PBS at 65: Looking Back & Moving Forward, on display at MATC's Create Gallery located in the Main building (M175) of the Downtown Campus.
The exhibit gives attendees a chance to remember how Milwaukee PBS has evolved over its 65-year history and to celebrate its evolving legacy of service.
Attendees will have the chance to look at historic memorabilia as well as view clips of Milwaukee PBS' impressive production accomplishments including The Great Circus Parade, The Making of Milwaukee, and The Great TV Auction.
It also celebrates how Milwaukee PBS continues to serve the community with thought-provoking local programs like 10thirtysix™, Adelante, Black Nouveau, The Arts Page, My Wisconsin Backyard, and Rhythm Cafe MKE, all currently in production.
Exhibit hours are 10 am to 4 pm weekdays* beginning June 5 through September 1 and admission is free, thanks to viewers like you.

*The exhibit is closed weekends and holidays, including June 19 and July 3.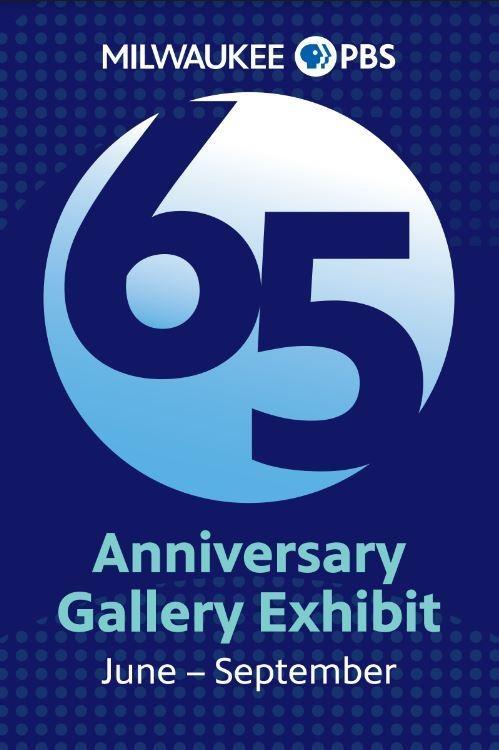 Gallery Opening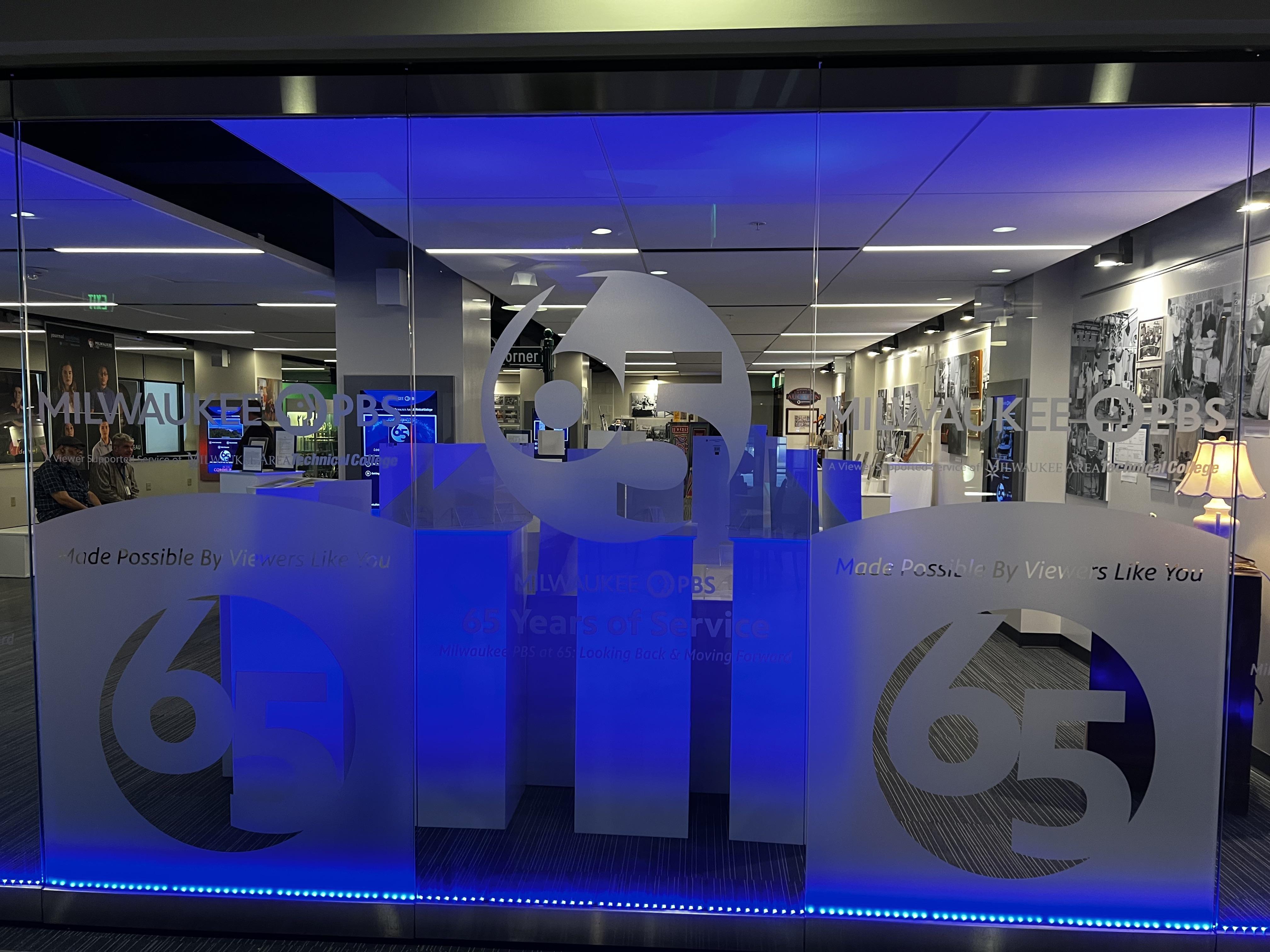 The Gallery is Open - come and visit!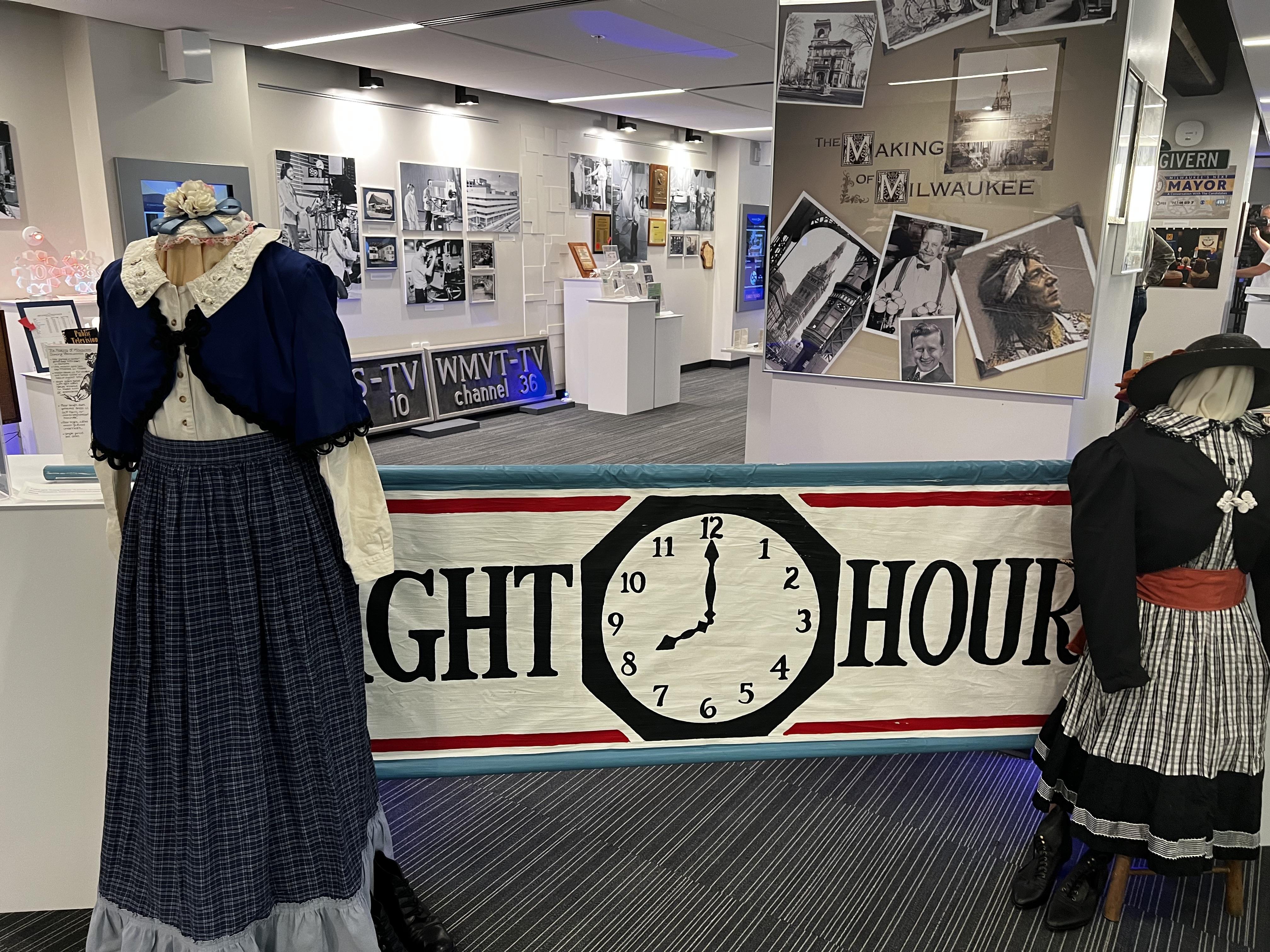 Historic set and costume designs.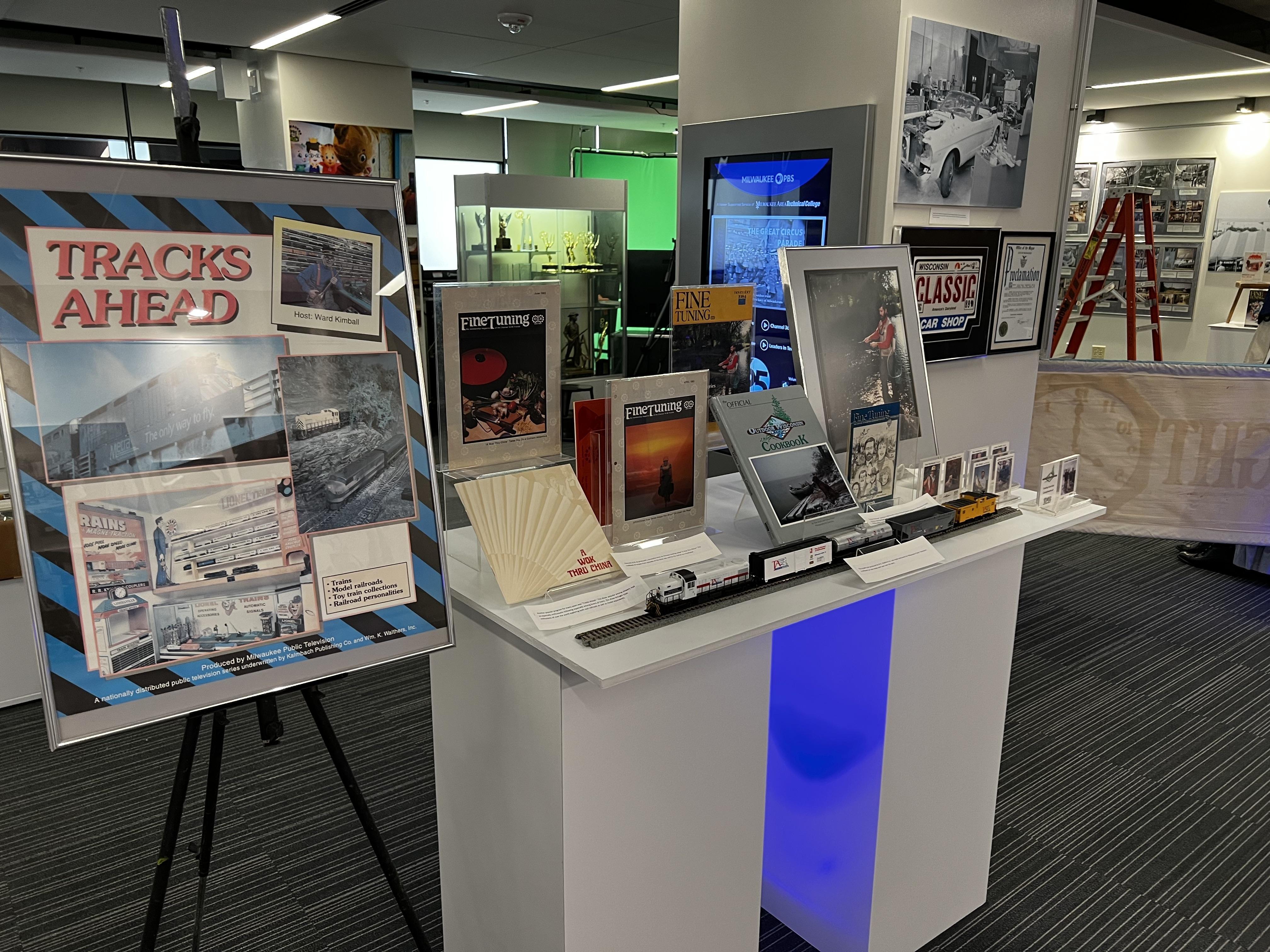 65 Years on display!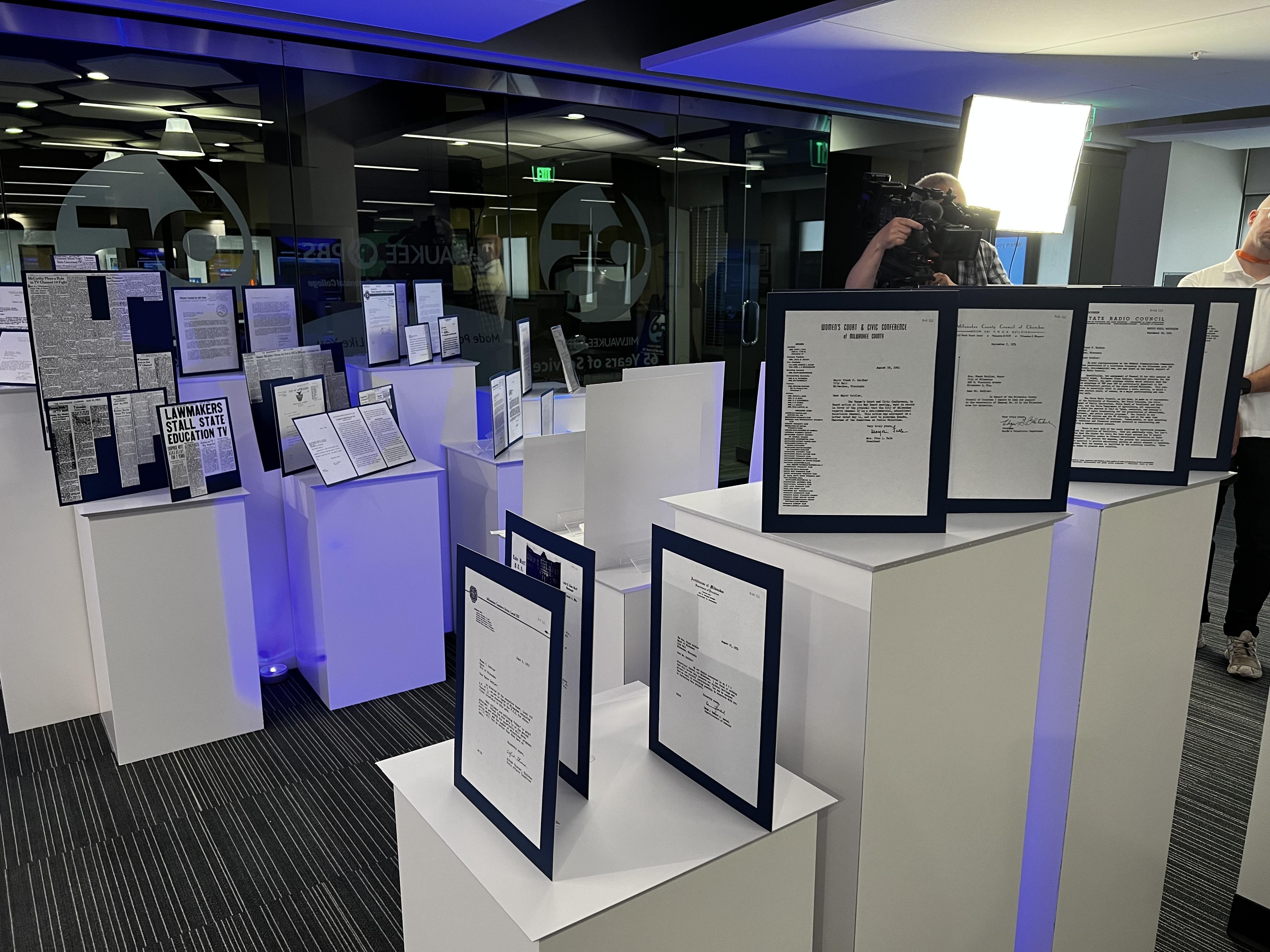 Documents outlining the beginning of Public Television in Milwaukee
Video monitors throughout the exhibit offer additional history and station information.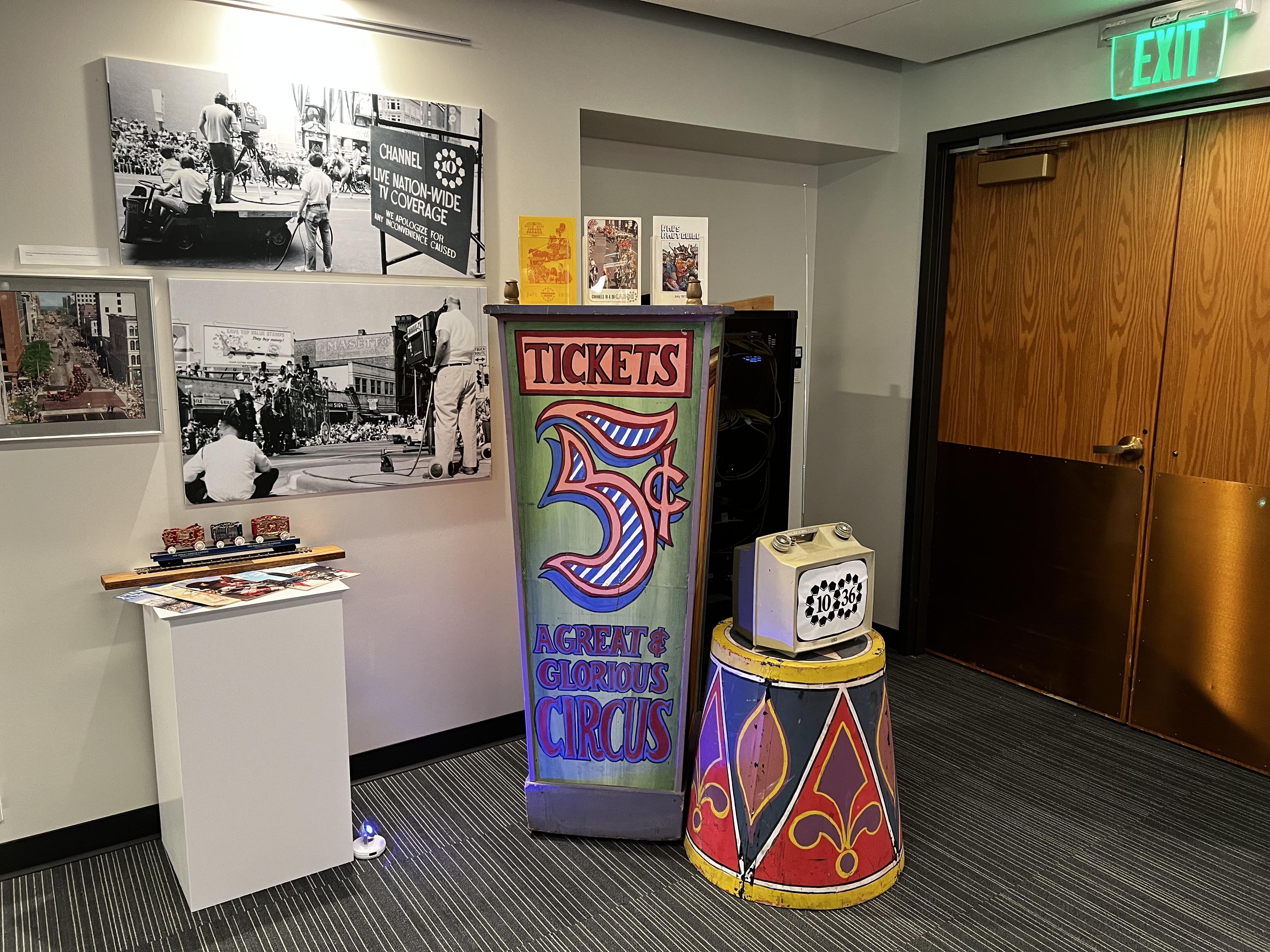 If you are where born anytime before 1990 then you have to remember "The Great Circus Parade!"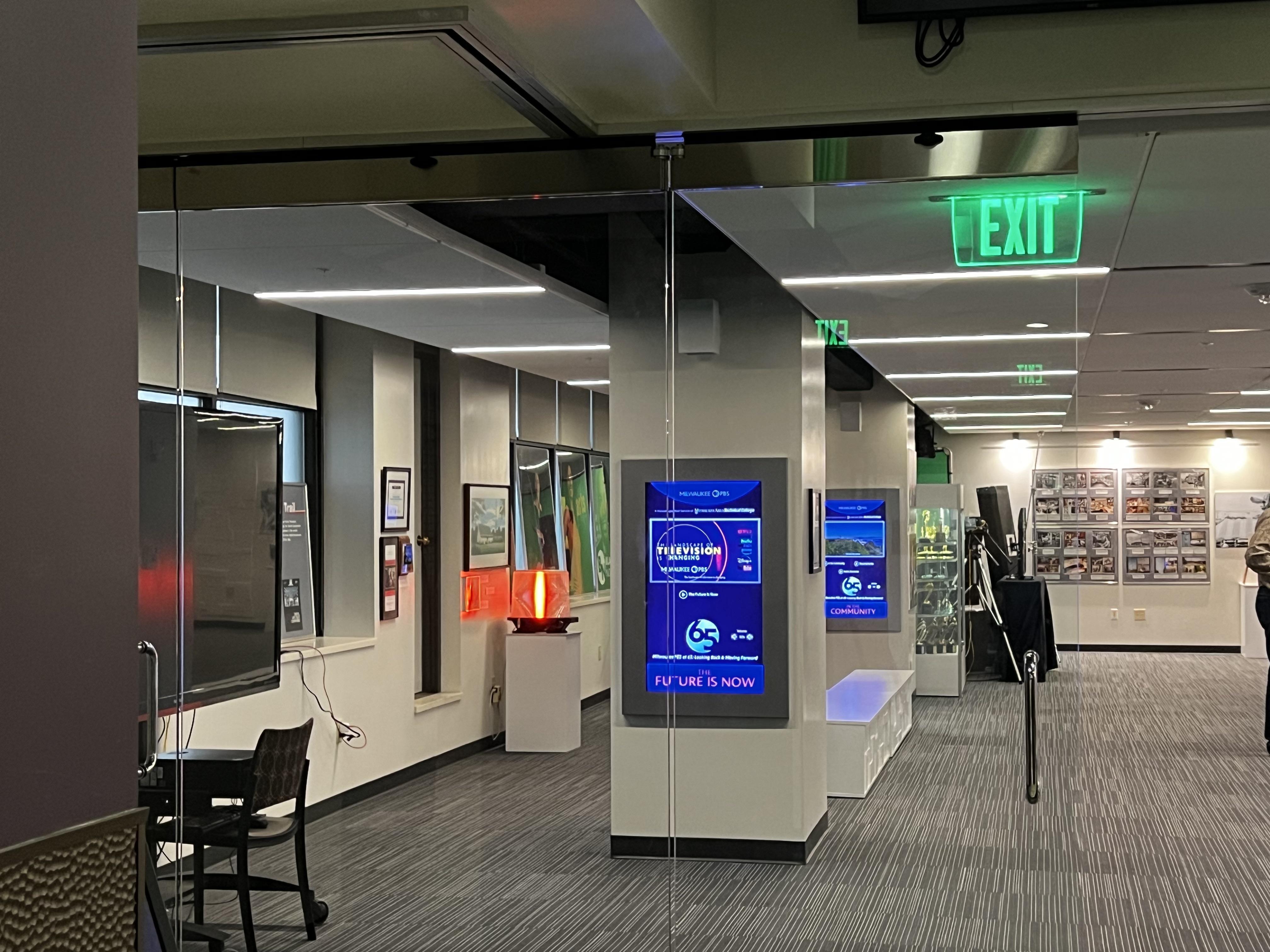 Stop in to find out what the red light is all about!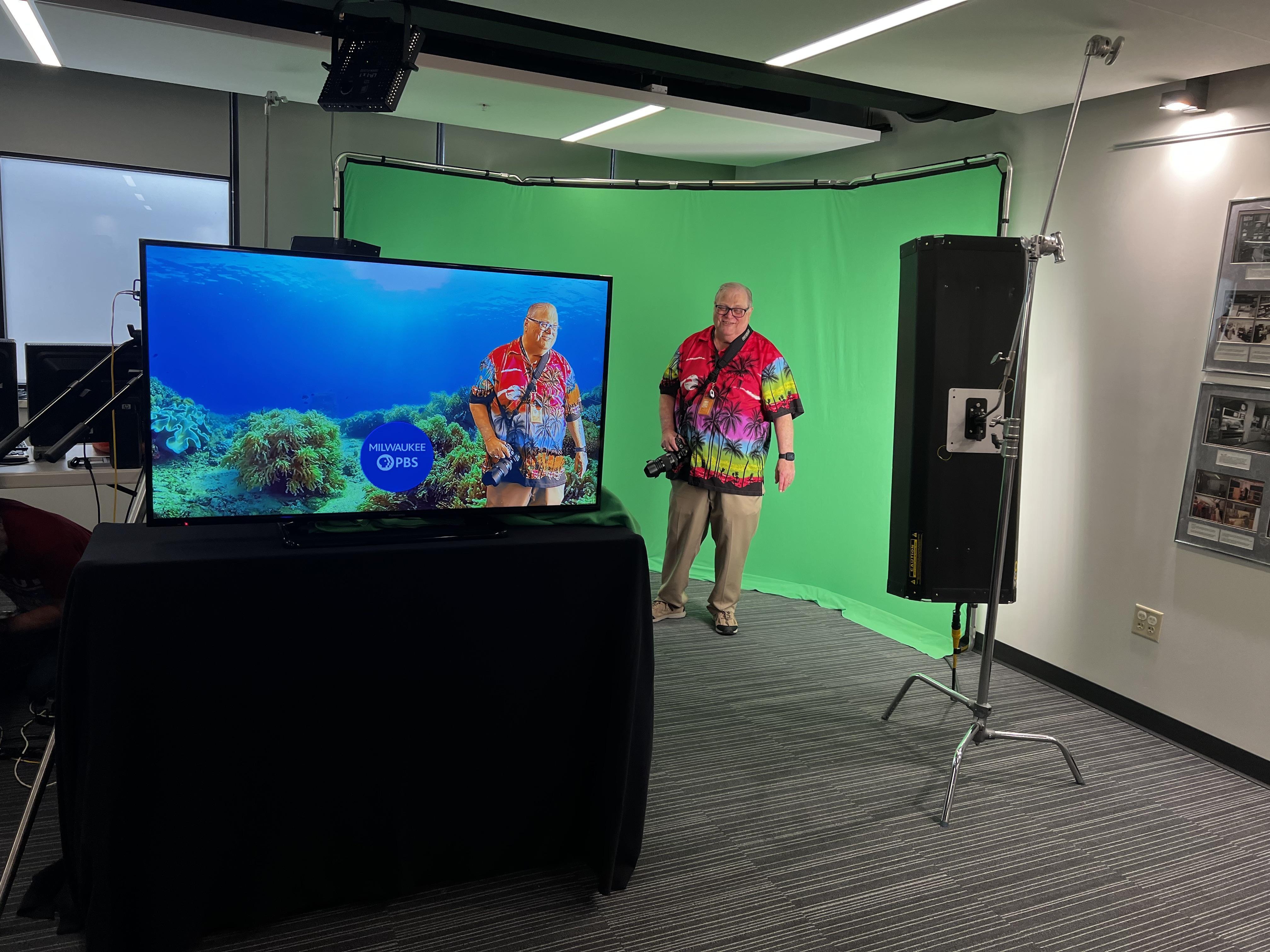 Be sure and check out the chroma key setup (commonly referred to as "Green Screen")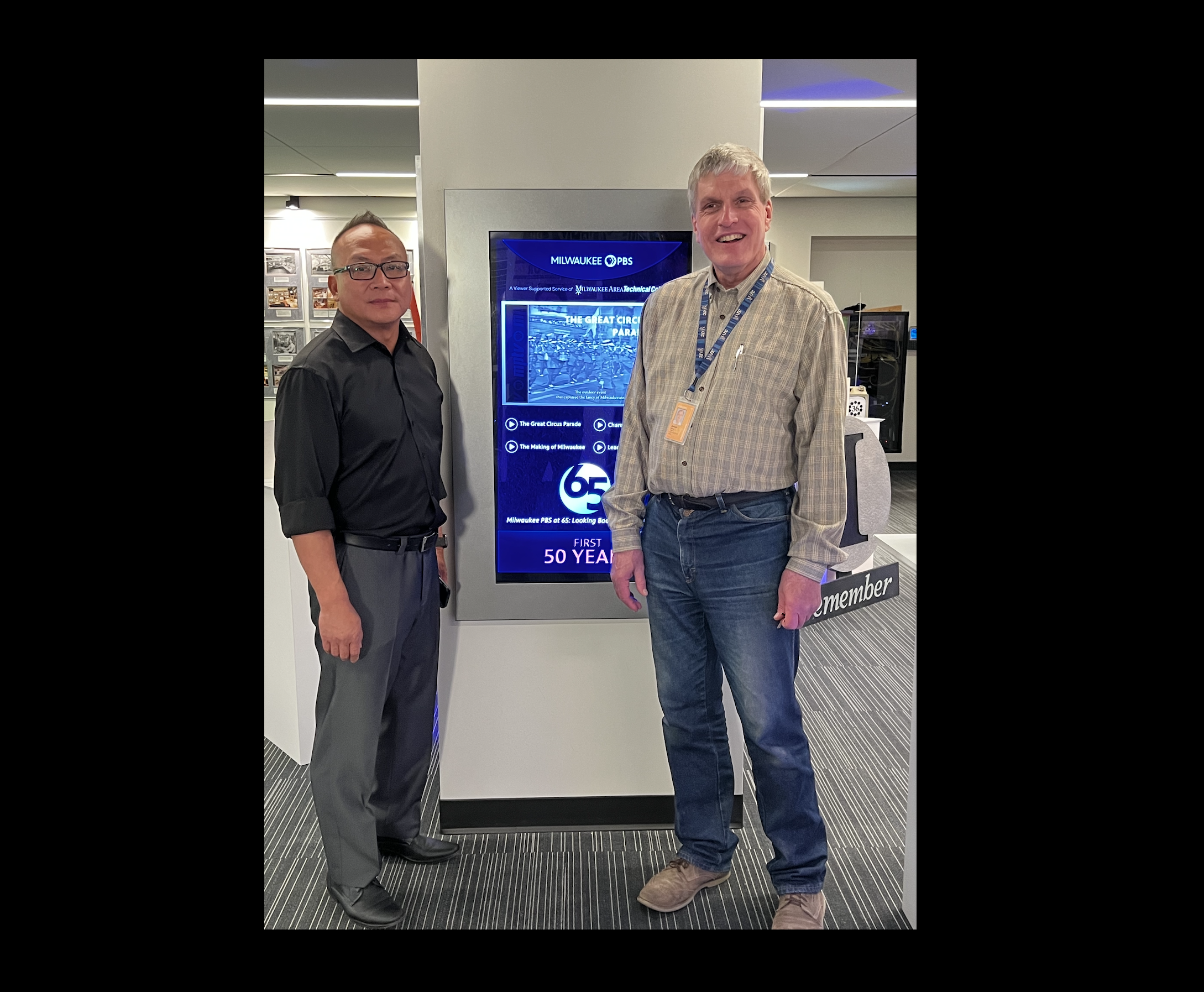 Many contributed to the success of the Gallery - Thay Yang (left) and Joseph Sankey (right) created the graphics, layout, researched historic photos, documents, sets and props from the past 65 years!
At Milwaukee PBS we create experiences and share stories for you, our friends and neighbors. We share a vision of who we are as a people and who we could be. The local programs we produce, the PBS shows you love - food, adventure, music, art, science, news, and stories from around the globe.

We are unique.

We value people, community, partnership, honesty, and respect. Our goal is for inclusive, shared experiences that lead to discovery and cultural appreciation.
We serve you. In all that we do, we are for you.
Celebrating with some familiar faces!
To thank you and to celebrate this milestone year, we are pleased to extend to you the following invitations and activities: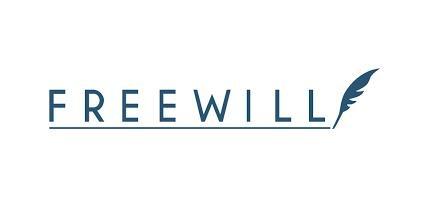 As a thank you for being a friend of Milwaukee PBS / WMVS, FreeWill is delighted to help you create your legal will.
It's 100% free to you, and most people finish in 20 minutes or less.
Milwaukee PBS is proud to announce a new online first project.

Recorded in the relaxed environment of Anodyne Coffee Roasting Company in Walker's Point, Rhythm Cafe MKE, premiered May 1.
This program places the spotlight on Milwaukee musicians. Each week you will meet a new artist on Monday and then be front row on Thursday as they share an original piece.
You can find these sessions on the PBS App, online at rhythmcafemke.com, YouTube, Facebook, Instagram and on your favorite Podcast channel!

TRAVEL WITH MILWAUKEE PBS SPRING 2023
Celebrate with us our 65th year anniversary! Join Milwaukee PBS this spring for new travel adventures and discoveries. Delight your senses with exciting foods and experiences, enjoy hands-on learning, and create new stories as you meet old and new friends along the way.
The Henry Ford Tour

June 15-17, 2023
Milwaukee PBS invites you on a 3-day bus trip to Michigan. Experience the rich history of Greenfield Village, The Henry Ford Museum of American Innovation, the Rogue Factory Tour and more.
New Life Lavender Farm and
the Ringling Brothers
June 21, 2023
A one-day bus experience to Baraboo, WI. Visit the New Life Lavender Cherry Farm for a self-guided tour, shopping and a treat.