At Milwaukee PBS we create experiences and share stories for you, our friends and neighbors. We share a vision of who we are as a people and who we could be – how we live together. The local programs we produce, the PBS shows you love - food, adventure, music, art, science, news, and stories from around the globe.

We are unique.

We value people, community, partnership, honesty, and respect. Our goal is for inclusive, shared experiences that lead to discovery and cultural appreciation. We serve you. In all that we do, we are for you.
Celebrating with some familiar faces!
At Milwaukee PBS… Our Story is You.To thank you and to celebrate this milestone year, we are pleased to extend to you the following invitations and activities: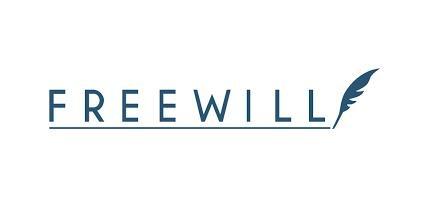 Launching October 28
According to Caring.Com's 2021 wills and estate planning survey, only 33% of Americans have a will and among Black Americans that number is 27.5%.


As a thank you for being a friend of Milwaukee PBS / WMVS, FreeWill is delighted to help you create your legal will.
It's 100% free to you, and most people finish in 20 minutes or less.
October 28 - December 31, 2022
In time for the Holidays, Milwaukee PBS invites you to level up your cooking skills through an amazing opportunity with the cast of our popular show Milk Street.
At the Milk Street Online Cooking School, take any of our free, self-paced pre-recorded lessons.

In virtual classrooms, you won't learn just recipes: you'll learn new ways to approach food and cooking, giving you a reinvigorated enthusiasm for putting dinner on the table.

Click here to view the class calendar.

Want to sign up for a livestreaming class? Register using the code FLAVOR2022 and your class will be free, a savings of $29.95. (Use is unlimited!)
TRAVEL WITH MILWAUKEE PBS SPRING 2023
Celebrate with us our 65th year anniversary! Join Milwaukee PBS this spring for new travel adventures and discoveries. Delight your senses with exciting foods and experiences, enjoy hands-on learning, and create new stories as you meet old and new friends along the way.
The Lied Lodge Tour
May 15-18, 2023
Join Milwaukee PBS on a four-day bus experience to Lied Lodge in Nebraska, and visit the Morton Mansion and the Arbor State Historical Park. Stay at The last remaining Frank Lloyd Wright hotel in the world in Iowa. Explore The Villa Louis a National Historic Landmark located on St. Feriole Island, in Prairie du Chien.
They Made America Tour
May 30- June 3, 2023
Join Milwaukee PBS on a 5-day day bus trip as we delve into the famous and unknown individuals that help create American history, from presidents' wives to Underground Railroad conductors and everything in between.
The Henry Ford Tour
June 15-17, 2023
Milwaukee PBS invites you on a 3-day bus trip to Michigan. Experience the rich history of Greenfield Village, The Henry Ford Museum of American Innovation, the Rogue Factory Tour and more.