Writers Contest Information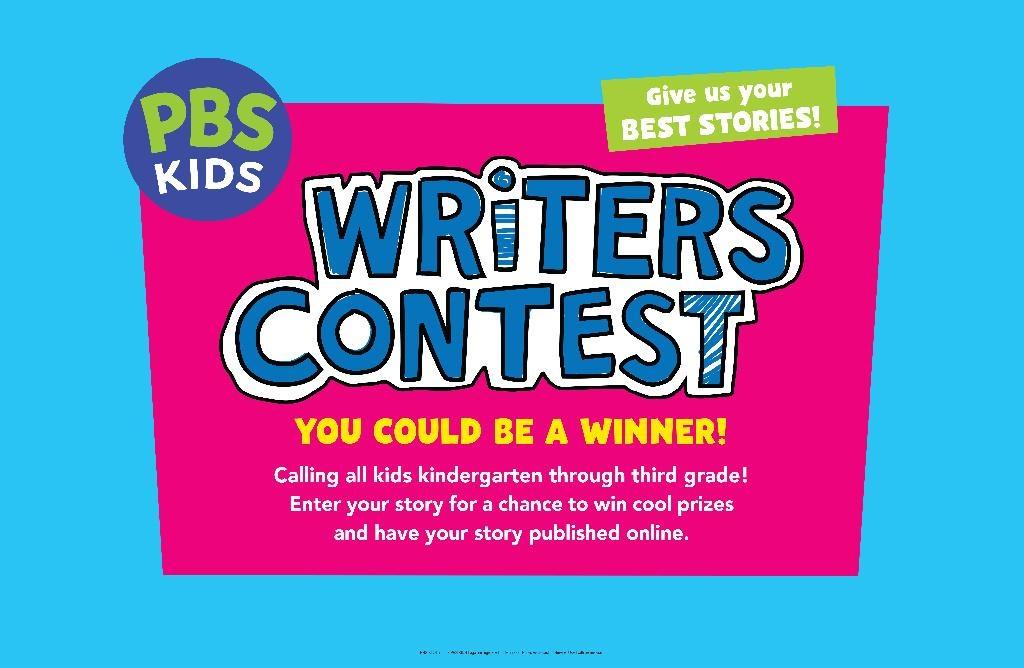 Milwaukee PBS KIDS Writers Contest 2023
Milwaukee PBS KIDS Writers Contest Runs from January 1, 2023 to March 24, 2023
It's back!! The Milwaukee PBS KIDS Writers Contest 2023 is back after being on pause during the pandemic. This year we celebrate the 27th contest and look forward to seeing this year's entries come in.

Unforgettable characters, exciting plots, and expressive illustrations make the difference between a good story and a great one. The PBS KIDS Writers Contest offers children in kindergarten through third grade and opportunity to build critical literacy and art skills by
creating their own stories.

Children living in the following counties can submit stories to Milwaukee PBS, Dodge, Jefferson, Kenosha, Milwaukee, Ozaukee, Racine, Sheboygan, Walworth, Washington, and Waukesha counties.

The Milwaukee PBS KIDS Writers Contest is a local contest designed to promote hands-on, active learning. Students create their own stories and illustrations and submit their original work.
• The entry deadline is March 24, 2022 and must be received at Milwaukee PBS by 5 pm that day.
• If you are mailing your entry, please make sure you send your story early enough to arrive at the station by 5 pm.
• Judging is planned for April.
• Winners will be notified and their names will be posted on our website on or about May 12, 2023.
(All other entries will be returned by June 2 if a self-addressed, stamped envelope is included.)
• Entrants may also pick up their books at Milwaukee PBS.
• Milwaukee PBS encourages all students in the viewing area, kindergarten through third grade, to participate.
• Milwaukee PBS appreciates the efforts of the participating students.
• Each entrant will receive a certificate of participation and other small thank you prizes.
For more information or to request a presentation for your school contact :
Julie Hill Lehr
Manager- Marketing and Community Engagement
hilllej@matc.edu or call 414-297-7518.